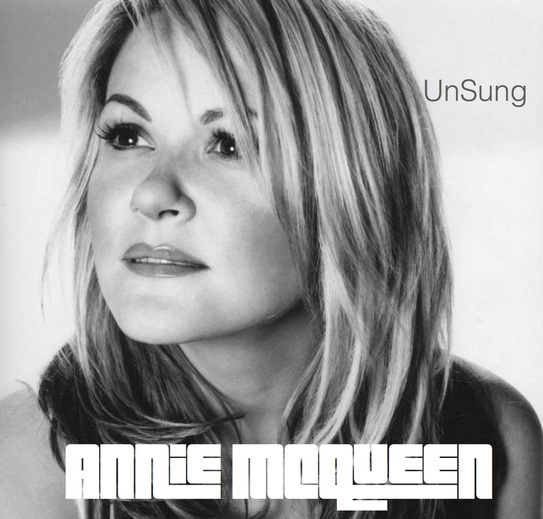 BRITISH VOCALIST ANNIE MCQUEEN
comes from humble beginnings in the
North of England
; the steel city of Sheffield
(Arctic Monkeys, Def Leppard, Joe Cocker)
Her powerful, roof rasing vocals sit perfectly alonside her more melancholic, softer vocal, only 'bringing out the guns' when needed. "I dont like to belt my way continuously through a song, or at the audience. Just because I have this big voice doesnt mean I have to show off all the time! Who wants to listen to that? But I do tend to write most of my songs with 1 big note in there!" Her modesty and self deprication are very apparent at all time. She also jokes, a lot.
Having been singing and playing along with her parents at various Folk/Celtic music venues in the
Steel City of Sheffield
since she was 14, her passion to develop her own sound came from an early age. She was noticed for having an impressive vocal range while being a member of the
Sheffield Junior Girls Choir
, during which time she was the Lead Soloist. Her voice was also put to good use on many sessions, including her own Power Ballad 'You'll Learn Again', her 'Titanic' track.
However, Annie feels most at home when singing Blues & Soul. "is what I am and I have to be honest with myself and my listeners. It's where I feel most comfortable, vocally" She says "Music is in my blood...and singing is the only thing I dare to say I'm any good at!!" she jokes. A lot. However, this is not true. Annie has also created a virtual gilband called
The Animays,
a band of 5 girls providing girls with respectable role models in Music, for which she has written an EP and will be launching via an App.
"Young girls Today are starved of decent rold models in Music, other women they can really look up to and parents can feel safe buying music from"
Annie's other project is a
childrens TV Character 'Nanny Annie'
who teaches children to read using songs and words on screen; again, music written and performed by Annie.
With her soaring yet melancholic vocals Annie is most often compared to Eva Cassidy.
Her sweet, hair raising vocals never ceases to capture the attention of
audiences and keep them wanting more from this down-to-earth British vocalist.
So where does the self depricating British Lass get her inspiration? "Well, moving to another
continent leaving behind family and friends is enough inspiration to write 5 albums!!" She quips.
"They're my heart".
Ambitions? "..to keep on singing for as long as I can, oh, and open for John Mayer!"
Well then, here's to the next 5 albums from Annie McQueen!
---